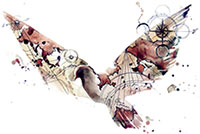 An International Peace Site can be an organization, school, home, or community that makes the decision to live out the following Five Peace Actions.
How to Become a World Citizen Peace Site
A few world-famous Peace Sites include the Carter Presidential Center, the Minnesota Governor's mansion, and the Mall of America.
International Peace Sites, to mention a few, are located in: Australia, Ecuador, Guatemala, University of Peace in Costa Rica, and China.