become a world citizen peace ambassador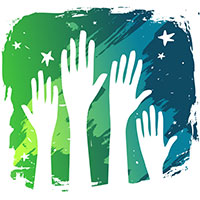 World Citizen Peace Ambassadors commit to the World Citizen Five Peace Actions:
Becoming a World Citizen Peace Ambassador is an intentional effort to CHOOSE ACTIONS  every day that facilitate a positive outcome. YOU become the difference one person can make in the lives of others and yourself.
Register to become a World Citizen Peace Ambassador
Fill out the application form on this page and send it to us via postal mail or electronically.
No purchase or cost required—just your word.
Must be 14 years of age or older to register as a Peace Ambassador.
You will receive a recognition email from World Citizen with a printable PDF of Peace Actions.
Let's collaborate! We want to hear about actions you are taking and your ideas to promote peace within your community.
Send us photos with descriptions or stories you authorize us to share on our social media and website. We want to celebrate your efforts!