what is a world citizen peace ambassador?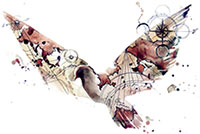 World Citizen Peace Ambassadors commit to the World Citizen Five Peace Actions:
What is a World Citizen Peace Ambassador?
Individuals who embrace our Peace Actions daily, choosing to be part of a collective impact to make the world a more peaceful place can become Peace Ambassadors
How do you become a World Citizen Peace Ambassador?
Peace Ambassador Highlights
The first dedication of an International Peace Site in Minnesota was at Longfellow International Fine Arts Center, an elementary school in Minneapolis, on World Law Day, May 1988.